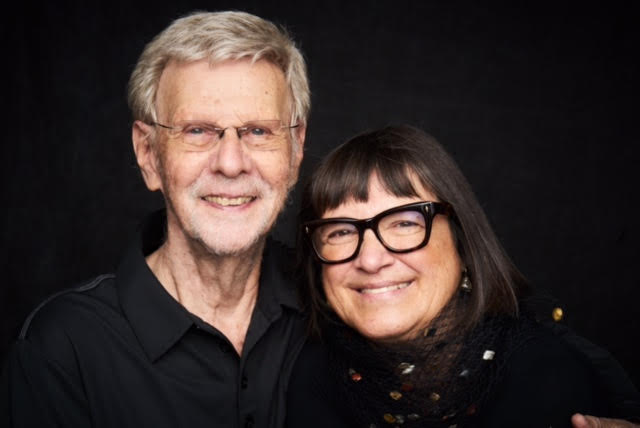 Happy New Year! Susana and I are just returning from our Holiday Vacation, excited to jump into a great New Year. We hope your holidays were great, and that all of you are ready to commit to a creative and productive year.
We have great plans on the agenda which include doing a new group of videos that Susana and I will post on the website.
There is a Subpersonalities Mini Jamboree at UCLA Lake Arrowhead February 15th, 16th, 17th, & 18th, and is limited to 14 participants. Classes resume on the 15th of January, and Susana will be teaching private sessions as of then as well, and will resume the Intensive Course on January 19th, 20th, & 22nd.
My book "A Second Chance At Life" is almost finished, and Susana's book "The Universe Within" is also moving along toward completion.
We are proud to announce that a lot of our people are doing very successfully in the Industry.
We wish you all health and happiness in this New Year.
Eric and Susana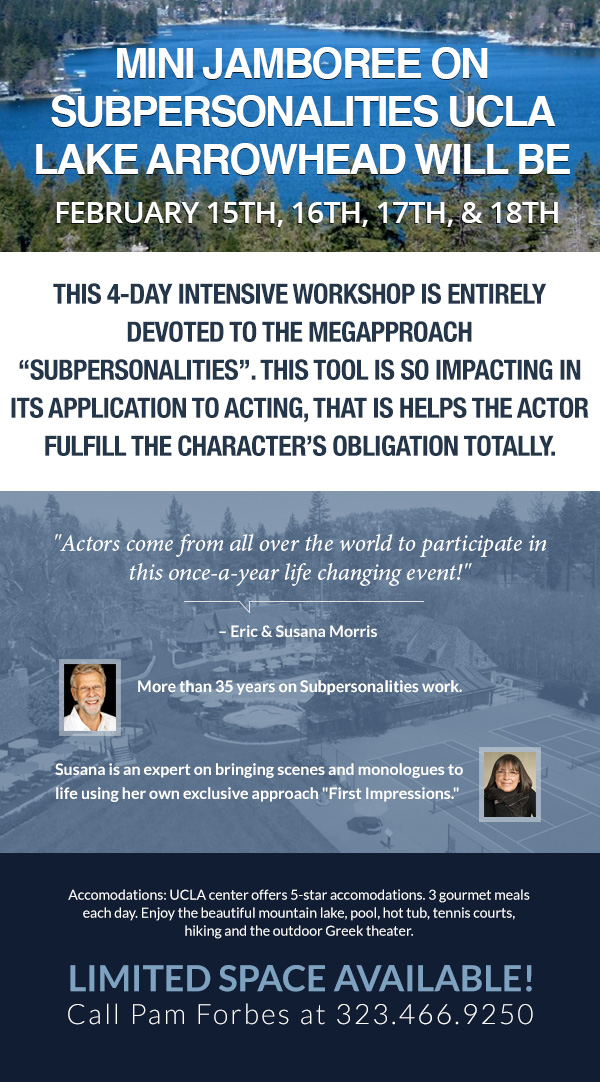 Bringing scenes to life bonding with each other in a beautiful ensemble.
Having a lot of fun while taking a break at the Jamb!
To request a complimentary audit to enter one of Eric's classes please call 1.323.466.9250